NEWNow you can listen to Fox News podcasts!
Kingsview Wealth Management's Chief Investment Officer Scott Martin argued on Sunday that the state of the US economy is "terrible" with inflation reaching a new 40-year high.
Martin, a FOX Business contributor, commented on "Fox News Live" in a recent Fox News poll, which found that nearly all voters are worried about inflation and that many people continue to misrepresent the economy while many are waiting for what's going to happen. be worse next year.
Only 17% of respondents rated the economy as good, the lowest in nearly 10 years. Eighty-four percent said it was in good or poor condition. And a majority of 52% think it will be worse next year. This is the first time in a regular survey since 1998 that more than half feel the economy will get worse a year from now.
Meanwhile, 52% have changed their summer travel plans because of fuel prices, 70% have had to cut back on other expenses to make ends meet, and 75% say rising prices have caused them financial problems – up from 67% in December.
NYSE SENIOR MARKET STRATEGIST ON 'BAD' INFLATION DATA AND WHAT IT MEANS FOR FUTURE FED DOES
Many criticize the White House for its economic problems. Fifty-five percent say the administration has made the economy worse, and more voters blame Biden (31%) for oil prices than think Russia (20%) or oil companies (14%) are responsible.
Martin predicted that "you will see the polls continue to fall as some of the economic factors, the inflation rate continues."
Martin made the comments four days after it was revealed that inflation rose more than expected to a new decade in June as the cost of daily necessities remains painfully high, adding to the financial burden for millions of Americans.
The Department of Labor said on Wednesday the consumer price index, the price of daily goods, including fuel, food and rent, rose 9.1% in June from last year. Prices jumped 1.3% in the month since May. Both figures were significantly higher than the 8.8% headline and 1% monthly forecasts reported by economists Refinitiv.
That marked the fastest rise since December 1981.
The increase in prices was large, meaning that inflation may not be close to its peak: Electricity prices rose 7.5% in June from last month, and are up 41.6% from last year. Oil, on average, costs 59.9% more than it did one year ago and 11.2% more than it did in May. The food index, meanwhile, rose 1% in June, as consumers paid more for items such as corn, chicken, milk and fresh vegetables.
Rising heating costs have caused financial hardship for many US families, who are forced to pay for daily necessities such as food, fuel and rent. This burden is disproportionately borne by low-income Americans, whose pre-paid wages are more vulnerable to price fluctuations.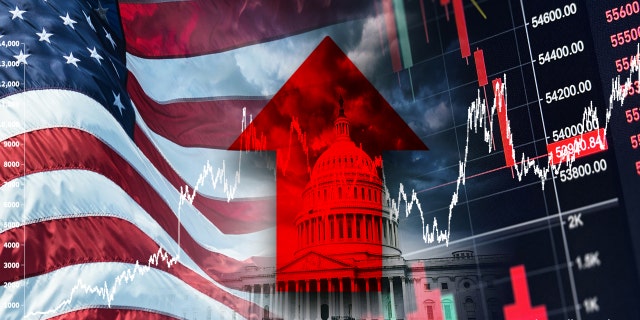 Martin explained that the economy is "dangerous" on Sunday, "especially if you think at the level of consumers, but also think at the level of production."
"Think about all the money, like fuel, diesel fuel that sells that product and gives it if you're a company out there, so it affects everyone," he said.
Last week, it was revealed that interest rates rose again in June as inflation continued to increase in every sector of the US economy, squeezing American businesses and households in the form of higher prices for many essentials.
The Labor Department reported on Thursday that its consumer price index (PPI), which measures inflation before it reaches consumers, rose 11.3% in June from a year earlier. On a monthly basis, prices grew by 1.1%.
Both figures are higher than the 10.7% annual and 0.8% monthly figures from economists Refinitiv, confirming how strong inflation is.
Markets have been volatile in recent months amid economic uncertainty.
Martin advised that investors should have a "basket of diversity."
CLICK HERE TO GET THE FOX NEWS APP
He added that "looking at what is likely to have an opportunity to go up from here, I believe it is the development of products and technology."
FOX Business' Megan Henney and Fox News' Dana Blanton contributed to this story.